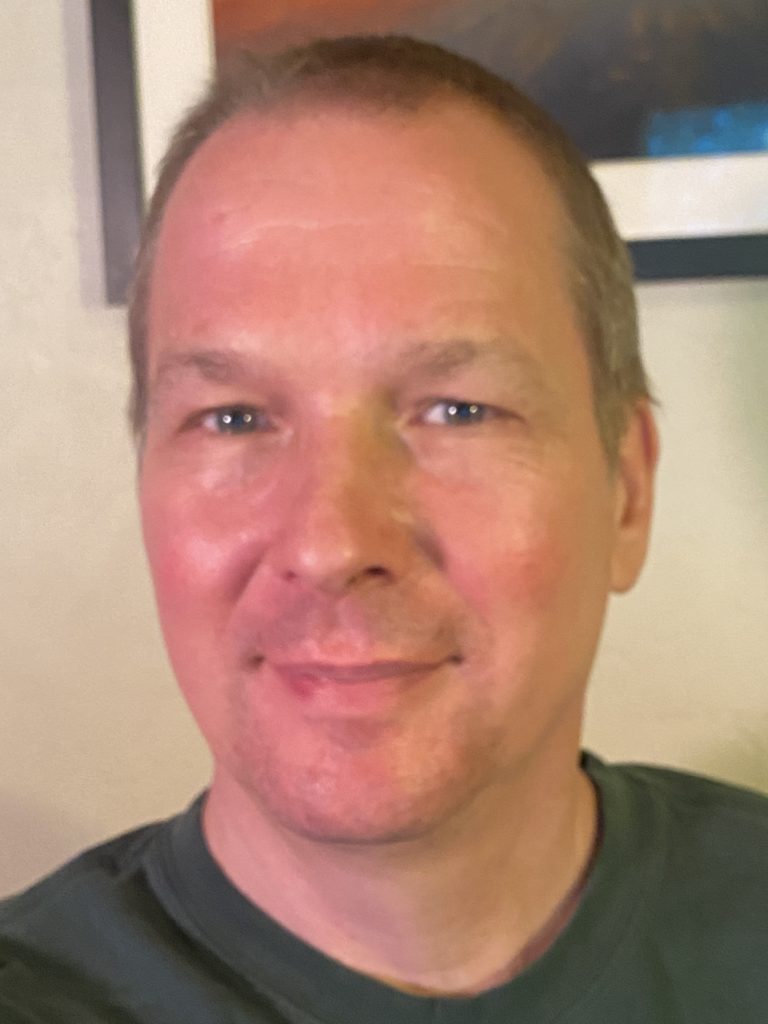 You may have guessed that Sahadev is not my birth name. I actually got the name from one of my teachers from India (Sant Keshavadas). He said it means "One who supports the cause of God on Earth." I decided to use the name to remind me of my spiritual focus in life. I love to study Hindu scriptures, chant the names of God (kirtan), meditate and do yoga. ?
In case you're interested in the longer story, I got interested in the mysteries of life as I was finishing college back in 1987. I started with the teachings and practices of Paramahansa Yogananda. After a year or so, I sought out others who were interested in such things, and found the Sivananda Yoga Vedanta Center in Chicago. What a blessing! 
After many courses and classes and satsangs and service at the center over the next several years, I took the Yoga Teachers Training Course at the Sivananda Yoga Ranch in upstate New York in 1992. Another blessing!
During those years at the Chicago Center, I also met a visiting guru named Sant Keshavadas, who would tell stories from the Hindu Scriptures and get us all singing to God with great vigor. I felt drawn to living at the small temple that he had started in Oakland, CA, and in 1994 I quit my job to move to the San Francisco Bay Area, thinking that I would get a job there while living at the Temple. As providence would have it, a couple of very surprising twists were coming. By the time I got to the Temple after three months in India, they had decided to sell the Temple building and move to Mount Shasta, CA. I decided to go with them, even though there were no jobs in that area for a guy with a degree in Electrical Engineering. The next big twist was that within about three years, Sant Keshavadas passed away. Wow. Now what?
Having fallen in love with living at Mount Shasta, I decided to stay and become an entrepreneur. I eventually became self taught audio/video engineer. Even though there was no Sivananda Center there and no Temple, I decided that I would focus on practicing all that I had already learned. I started a weekly chant group and started teaching yoga and studied scripture and meditated. Twenty years went by this way. Then providence struck again. 
I was invited to be the audio/video recording guy for all the Vedanta Courses at Arsha Vidya Gurukulam in Pennsylvania (arshavidya.org). Such a blessing! Now I live there four months per year and eight months per year at Mount Shasta. 
Who knows what's next in the designs of providence? Meanwhile, I continue my focus on study and practice and service, which is available wherever I find myself.  ??